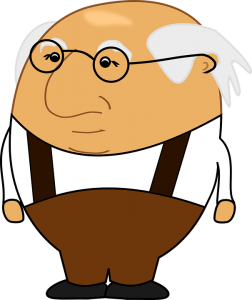 This Old Man is a children's song, nursery, and counting rhyme. The English nursery rhyme is index number 3350 on Roud Folk Song. It is one of the most popular nursery rhymes today. This is despite the fact that some words are difficult to pronounce especial for young babies.
Meaning of the song
However, it is a good rhyme which can be used to train children language. One of the difficult parts of the song to pronounce include "Knick-Knack, paddy whack," isn't tongue twisting? Such verses are significant in teaching children the English language. According to various pre-schools scholars, rhymes and other nursery songs are important in the life of a child. This is because it helps them to begin to learn the language and other essential skills in life. These skills include counting, role play, interaction with others or how to be honest. Therefore, it is important that nursery school teachers learn and adopt various rhymes as This Old Man in their classes as it will help their pupils to learn easily. They are also a good way of having fun while learning.
The origin
According to historians, the modern version of This Old Man may have been inspired by a pervert who often offered to play the "paddywhack" to younger passersby in a particular colonial town in Ireland. This Old Man song could have circulated as a method for the residents of the town to inform them that the old man could have known that they loved him. Additionally, it could have been used to warn kids away from him. This Old Man English nursery song was first published in 1906. The song is also a great way for children to learn counting in a fun method. This makes the song a great way to teach nursery school kids rhyming and counting skills.
It is imperative to note that the origin of This Old Man language can be traced in Wales in 1870s. In Wales, This Old Man nursery rhyme was fairly established before it was adopted in other nations. However, it is believed that the original version was not published until the 1930s. The version which is familiar to most people was only published in 1906.
Modern versions
The modern version of This Old Man song substituted "patty whack" for "Paddywhack." Paddywhack was considered as more inappropriate and politically incorrect. This is because the term paddy was often translated as a derogatory word translated as the "brawny Irishman."
Conclusion
However, Anne Gilchrist who first published the earliest version of this nursery rhyme noted that he learned it from a nanny from Wales. It is, however, to note that the language of the song clearly shows that it is fitting for innocent children and can be used in a classroom set up despite some controversies. this old man came rolling home lyrics can be found online, and teachers are free to download the lyrics and use them in a classroom set up. Kids can also look at playdough video to create dolls for the old man when playing with friends.