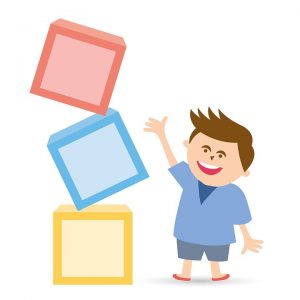 As a parent, you want your child to go through all of their growing phases correctly. One them has to do with their vocabulary. It has to be expanded in order for them to understand things in the everyday world. The question, however, is what do you do in order to help them accomplish that? Your best answer would be something fun that not only expands their vocabulary but also prepared them to read more words. The best solution is called nursery rhymes.
Why Use Children Rhymes
If you want your child to add additional words to their vocabulary, singing children's rhymes is the best way to go. First of all, it's a very easy way to go about it. The both of you can sing these songs together, and as your child starts to talk about what you just sung, they will start to pronounce those words. If they are having trouble, try breaking the words down in syllables. That will help a whole lot. It is true especially for very young children that around a year old and as learning how to talk. With rhymes, you can open up a whole new world of fun words that your children want to sing and use to talk.
Using Rhymes To Help With Reading
If you are teaching your child how to read, kids rhymes are the best tool. They can learn a lot of new words from the books about Old McDonald, Itsy Bitsy Spider, This Little Piggy, Her We Go. Round The Mulberry Bush, and Hickory Dickory Dock. There are countless others that will be fun for children to read and pick up a vast array of words for their everyday speech. The trick though to have the child read everyday for at least 30 to 45 minutes a day so that they don't forget what they learned. Children cannot do good in school if they can not communicate fully or are not understood in what they are not trying to say. You want your child to be able to use the human language that is chosen with words that are needed for effective conversation and communication skills. Your child's understanding of that is important because it is the only way to get anyone to help them and fully comprehend what is going on around them. Reading has a way of showing children that words can be creative to uses.
What Should I Start Off With
You should always start with a simple rhyme. Itsy Bitsy Spider is an easy one. Your child will learn about words such as spider, rain, waterspout, and sun. Words like these are best for your little one and are very easy to pronounce. You can break down the word spider so they can easily get it.
Yes, your baby will love learning new words through these traditional songs. Best of all, they won't forget them. Try using nursery rhymes today to help your child increase their vocabulary.