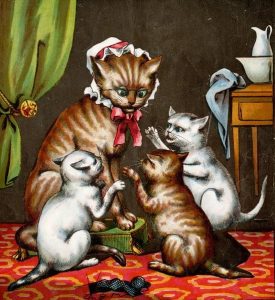 If you are a parent to younger children, what are some of your favorite activities to do with your children to enhance their learning abilities.? Over the years there has been many studies done over this specific topic. In general there are two different kinds of parents, there are the one more traditional ones that use things like nursery songs, rhymes, colors, patterns, playdoh, molds, index cards, anything creative to impact their child somehow. On the other hand there are parents that are more into the latest technology and they use these online methods, online rhymes, or apps, to develop their children learning.
As a more traditional parent myself I believe 100% that the more traditional methods work best. I see my own children learning from the exact same methods I was younger. Children songs have this incredible impact on a child development which is sometimes not even noticed. The simple method that somehow a child can just sing along to a song and find themselves repeating it, is just mind blowing. By having that same child repeat that song then vocabulary gets expanded, reading, as well as writing. The same concept can be found nowadays in technology. For example there has been so many children learning apps made for this exact same reason. Take in consideration websites like ABCmouse are perfect for children to use on a daily basis to learn a variety of different things from numbers, to letters, to animals, even colors, and especially putting the words together so children can learn how to read and use their vocabulary.
Regardles of the learning technique your child is being exposed to, odds are that either in preschool or in a library setting they have heard many nursery rhymes. Most rhymes from the Itsy Bitsy Spider, to Humpty Dumpy, to This Little Piggy, Mother Goose, etc all are able to expand children brain development in so many ways. Most of us parents just want our children to thrive and succeed in everything they do. This is exactly why their learning habits at a young age are so incredibly important, and rhymes can be huge part in childrens growth. Another popular rhyme which can be helpful especially with vocabulary is Vocabulary Nursery Rhymes written by TumTum on the Youtube Channel. Written in May of 2017 this video has impacted maybe children around the world. Not only is it incredible eye catching but the lyrics for any kid is exactly what parents look for especially for learning, development, repetition, etc.
So whether you already are a parent or are soon going to be one. Go ahead and jump on that learning train and start finding some rhymes and songs your child is into. It will not only benefit in the long run but you will also be able to see joy, and entertainment in your child's face.