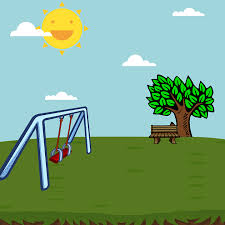 Great Nursery Rhyme Play with Songs to Listen to in the Backyard
For children the world of music and rhyme is an important part of all stages of development. As early childhood theorists widely accept and encourage, all children learn through their multiple senses. That is why it is a critical part of development to engage a child in a wide variety of activities as they grow.
Paths of Learning
The basic learning paths for a child are through the five primary senses of: hearing, seeing, touching, smelling and tasting. While everyone can learn through any of the senses, usually children have some areas of sensory learning that they will excel in greater than others. But pleasant and fun sound is one of the heightened senses that invokes joy in most children. That is why the benefits of using rhymes and music for children can be so powerful.
Visual and Hearing Learning
If a child learns best through visual experiences, then having Songs to Listen to in the Backyard that relate with things in the yard can be very powerful. Having an activity of singing "Twinkle, Twinkle Little Star" in the backyard at early dusk as you point to the North Star can be a powerful connector for children, especially for those who learn best with visual experiences.
Touch and Hearing Learning
For a child that learns best from tactile touch, "Here We Go Around the Mulberry Bush", can be especially powerful in a circle in the backyard around a bush. This allows children who like touch as a way of learning to identify with the bush, the words, the music and the yard.
Roots of Rhymes
Many nursery rhymes come from folklore and have been around for generations. They are a great way for children to learn more about words and their meaning. Many nursery rhymes have songs that have been attached to them over the years to help keep the words in easy memory. This type of learning becomes a world of wonder for children since at an early age they know that words matter. They learn this from the moment they are cognitive enough to watch how other people interact.
The Power of Learning in Song and Rhyme
Children who learn through song, rhyme and play, get a complete ability to further build their fine and gross motor skills. They also build a more comprehensive foundation of phonics, learn more words and vocabulary through rhyming. This is all done while being involved in play that brings them joy.
Some early childhood education theorists believe that play should be an integral part of early childhood learning. Others like the Montessori platform, make all play about learning. Of all the ways that children learn language, music and rhymes often are the best building blocks for early retention.
In addition, music and rhymes in backyard play with family and adults is a wonderful bonding tool. Music is at the heart of so many memories for children and adults. From infancy through kindergarten, music provides the building blocks to language and are key components for motivating body and muscle building movement as well as emotional bonding and play.