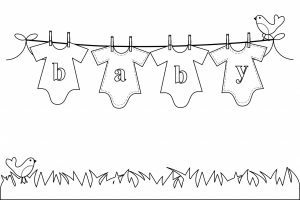 At first glance, coloring books and coloring pages may appear to be nothing more than a way to keep children busy. However, coloring books and coloring pages are so much more. Coloring books and pages are actually quite educational, as well as a fun, and a great way to unleash a child's creativity. Many are based on stories or nursery rhymes, like Mother Goose coloring pages, so the child can make those story connections while working on other physical tools. Read on to learn about these many benefits!
One of the benefits of coloring books is hand eye coordination development. Hand eye coordination is something that young children develop over time, and coloring is a fun and enjoyable tool that can help with this process. As children see the colors and pictures that they want to color, they grasp the crayon and use it to color the pages that they see, trying to stay within the lines. Doing this improves eye hand coordination.
Helping children develop motor skills is another benefit of coloring books. Children develop strong motor skills as they grasp the crayon and direct it where they want it to go. The more they use coloring pages, the more their motor skills will improve. Coloring books aid in the development of muscles in the fingers and wrist. The motor skills developed during coloring can help prepare children for school, by working the same muscles that will later be used for writing.
Another educational benefit of coloring pages is improved reading comprehension. While it may seem that there is not much reading to be done while children are coloring, most books do have words along with the pictures. By seeing the picture and the words together, reading comprehension is increased. Even children who are not yet readers can benefit and boost their reading comprehension through these books and pages.
Building motor skills, hand eye coordination, and reading comprehension are just some of the educational benefits that come from coloring. Therefore, the next time you see a book that looks fun and some crayons, pick them up for a little one you know. The child may think they're just having fun, but you'll know that they are boosting skills that they'll need later in life. You may even want to join in on the fun, since in addition to all of the above, coloring is also a wonderful way for adults to relieve some stress!