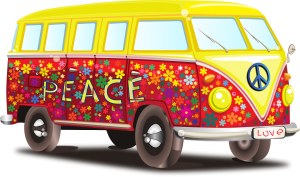 Nursery rhymes are a memorable part of childhood that, for many, is irreplaceable, and they have been around for centuries. Nursery rhymes are something that has been used to soothe children, and even get them ready for sleep time. There are many songs for kids that have been created, but one of the most popular songs of all time will definitely always be The Wheels on the Bus. The history of the catchy little song is actually fairly recent by nursery rhyme standards; the song was created in 1939 by Verna Hills. You would think this song was a little older but it actually is not, and the origin of the song is actually the United Kingdom.
Overtime this song has stuck with children as one of the most popular songs for kids that have ever been created. Why is the song so popular? Well, thousands of children ride the school bus every day, and the big yellow school bus has been ingrained into their heads for decades. The purpose of the song was to keep kids entertained during field trips and long bus rides, long before there were tablets or portable gaming systems all children had was music and fellowship.
This is a fairly repetitive song but children love it, and the song has been remade time and time again. You will never find an original recording of this song, because it keeps being remade. The most interesting thing about the Wheels on the Bus song in general is that it was created across the sea in the United Kingdom, but managed to make its way across the ocean long before there was the Internet and any way to really share the finished product.
This is a song that is going to keep going for many decades, the song never gets old and children will always love it.