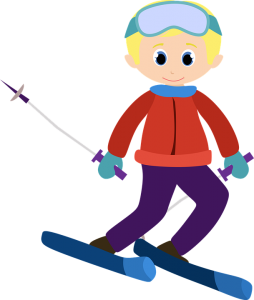 Nursery Rhymes already provide a necessity for children. However, combining them with winter activities can take learning to a whole new level. There are kids songs that you can sing with your child so they see winter as being a delightful season other than Santa Claus coming down the chimney to bring gifts.
Some Fun Winter Rhymes And Activities
One of the coolest activities you can perform depending on how deep the snow is in your neck of woods is singing nursery rhymes and forming the characters outside. For example, you can take a simple song such as Old McDonald Had A Farm and try to make as many animals out of the snow as possible. To make a chicken, you would form the snow into one and use a clothespin for the beak, and buttons for the eyes. If you have an old pillow stuffed with feathers, you could easily cut it open and use the feathers for the tail and head. You could also form a pig in the snow and put a curly ribbon on the end for a tail. When the weather is bad and you can get out to have fun with the snow, there are activities that you can do inside. One such song that was made for winter is Here We Go Round The Mulberry Bush. You can talk to your child about the weather. Show them about how a thermometer works and how to take the temperature outside with. They can learn about degrees and when they can play outside and when they can't. You teach them how to stay warm in a cold environment, and use the nursery rhyme Here We Go Round The Mulberry Bush to keep them warm.
The Importance Of Winter Activities
Learning nursery rhymes with winter activities attached are very important. You want your child to understand that although the cold season can be fun, there are times when it's just too cold to be outdoors. They need to understand how the season operates in terms of nature. Other nursery rhymes made for the season are Cold and Raw The North Wind, Rain Rain Go Away, The North Wind Doth Blow/The Robin, and Christmas is Coming. These are just a few more songs that you use for activities to do with your child. Crafts are especially important because you can get your child's imagination going about how animals view the winter. They can make snowflakes, draw and cut out birds that thrive in winter, and they can draw a fireplace along with an orange flame to illustrate keeping warm. You will find as a parent that there is no shortage of crafts and projects you could do to keep the little one occupied so they are not bored.
Yes, wintertime can be very fun. However, if the weather is too harsh having ideas on hand for the children helps. Nursery rhymes are just a fun way to get through anything, especially cold weather.