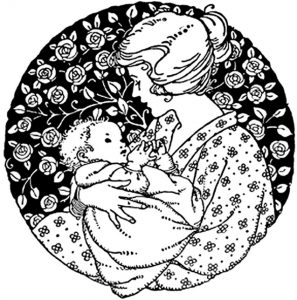 Melodies Are Interesting To Children While Listening To Nursery Rhymes
Nursery rhymes are making lessons on learning manners and studying much easier for children. As their minds become interested in the melody of songs, pronunciation and motor skills strengthen over time. There is a song in particular that's called, "One, Two, Buckle My Shoe, " which teaches children to develop those skills by observation and by listening to instructions. The developmental stages assists children in remembering through identification.
The History Of The Buckle Song For Children
This song dates back to 1805 where it was published and produced in London. The author of the song chose to remain anonymous. Apparently, the writer wanted to help children learn how to be responsible while working on a farm. The most common theories behind the lyrics is to teach children to stop to buckle their shoes at any time of the day. Buckling their shoes represents taking care of themselves and their hygiene as well. The lyrics go on to describe how children get used to helping themselves get dressed in a private setting. The hen reminds them that they should have gone to the bathroom instead of dressing in the barn.
Muscle Memory Development Through Learning This Song
Children learn hand coordination and counting through this nursery rhyme. Eventually, those steps lead to more lessons. The more practice, the better the children will remember and follow along with lessons. It helps the stages where children are thinking about what interests them. As the song continues to play, the children memorize the lyrics. This will help those lessons of coordination continue at home or school. Children between infancy to toddler stages learn how to hold a fork and spoon. Some children learn how to hold a pencil and pen to doodle. Those are steps into the right direction for an infant, but for a toddler, it is important to learn to tie your shoes without buckling them. Basically, it teaches children to continue to be independent with the chores or mechanisms they can do by themselves. It helps their growth and maturity level.
Home Life And School Life Changes
Parents and teachers will see the difference in their children, and because of working hard, the children will feel the rewards through hugs, certificates, and ice cream! The lesson that teachers and parents have to remember is to always reward your children for their great efforts. If you as a parent or teacher see an improvement, it's best to encourage them to continue to learn especially when they might be struggling in an area. This is sign that children need to relax while learning and to not rush any lessons. If a parent or teacher seems helpful to children, they won't feel emotional while learning is taking place. For this reason, children will trust the adult that is in charge and feel comfortable in their learning environment.