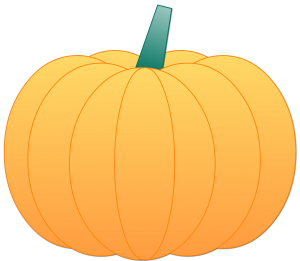 If you are a parent, teacher, or not- you have heard fun and educational rhymes. They are powerful words or lyrics that help children develop and improve in spelling, literacy, and reading. Rhyming words help with children's cognitive skills, build memory, reading comprehension, and help the verses that children repeat, helping with memorization.
HOLIDAY RHYMES
When the holiday season arrives, many kids love to hear Halloween, Thanksgiving, and Christmas rhymes, to help articulate sounds and pitch. During the holiday, children enjoy reading or hearing these short holiday rhymes and their fun stores:
Have you seen the ghost of Tom?
Long white bites with skin all gone
Ooh, ooh, ooh, ooh, ooh, ooh, ooh, ooh.
Wouldn't it be chilly with no skin on?
The turkey is a silly bird
His head goes wobble, wobble.
And he knows, but just one word
Gobble, gobble, gobble
BENIFITS OF HOLIDAY RHYMES
Rhymes knowledge provide an abundance of vocabulary, help children to assimilate language, promote poetry, imaginary thoughts, creativity, culture, family and so much more. It's a way to teach history and connect a child to the past.
BRAIN DEVELOPMENT
Rhymes are always fun for children to physically integrate with motor skills and brain development. They can sing or read along with numbers, patterns, sequencing, and humor. Repetition of rhymes are great for brain function and phonemic skills. It has also been scientifically proven rhymes help improve memory and reading skills.
MOTHER GOOSE
Many nursery rhymes are often read from Mother Goose books. They are important for speech development, auditing skills, and language acquisition. When children read rhymes, it makes them excellent readers. Nursery rhymes expand imagination and help them obtain social skills. Many preschool students delight in participating with reading or listening to nursery rhymes. They also like to repeat rhymes by vocally saying them or singing them over and over. They are also a tool to teach and transcend through generations, to help the child's social and educational skills. The rhymes can also help them understand phonemic awareness, to help them develop verbal and non-verbal skills and a sense of achievement.
As the holiday's embark upon us, children begin to enjoy holiday music and rhymes, to help them connect with other children. With today's technology, children can now log onto nursery rhyme websites, where they can browse through information, read, and enjoy reviewing book excerpts and more. They help children to get into the holiday spirit, and enjoy reading and singing nursery rhymes. It help strengthen relationships with their families, school friends, and teachers. Nursery rhymes link us to the past, and keeping them relevant is important for education purposes. It's a rewarding way a child can learn listening or reading skills as they recite nursery rhymes. So celebrate the season and get started with rhymes like A Haunted House, Thanksgiving Day, and Deck the Halls!