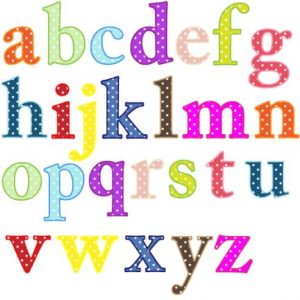 The ABC Song Helps Children To Learn
Songs are a great way for children to learn, whether it is to learn about a certain subject or the basics, like the alphabet. Every child should learn the ABC song because this is the simplest way for them to memorize the alphabet. Once they know the song it will stick with them for life. It is a fun way to learn, and they will enjoy singing it and not just feel like they have to.
The Song Was Written In The 1800s
The song was written in 1835 by Charles Bradlee. He lived in Boston and wrote the song to have a German air. The music was put together by another man, Louis Le Maire, who was a composer in that era.
The Song Helps Children To Remember Their Letters
One of the greatest things about this song is that it helps children to memorize their letters. When they get stuck on a letter they can go through the song in their head and the rhythm will help them to get it. It will stick with them for life, and they will also begin to love letters because of the song. They will feel encouraged to learn more about the letters and how to put them into words because singing the song is fun.
A Love Of Reading Will Occur
If a parent is wondering how this song will affect them positively as they grow older, then they should know that learning about letters is important because reading will come not long after they learn this song. In a few years, they should want to get into books and read them for themselves. This song will encourage them to want to read because the letters are all in the song. It will help them explore reading, and it will encourage them to sound out the letters and to know more about what they do in words.
Parents Can Sing This Song To Help Their Children Become Wise
The song can be learned very early on, and when a parent teaches it to their child while they are young they will feel good about it. They will help their child to become wise if they learn this song at a young age because they will then know their ABCs. Many nursery rhymes are helpful in getting kids to become smarter, and this one is one of the best. This song is a great one to start with, and once a parent gets their kid to know the rhythm and all of the words to it they might want to move on to other more complicated nursery rhymes. They will know how to teach their child the ABCs in a great way with the help of these songs videos.