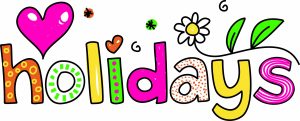 Nursery Rhymes for the Holidays
Singing helps children enjoy the holidays, along with the festive food, presents and
family gatherings
. There are several holiday nursery songs that generations of kids have heard and loved for years. "Christmas is Coming" is one of the most beloved and easy songs to remember. "Away in a Manger" and "Jingle Bells" are two more holiday nursery songs children love and enjoy.
Christmas is Coming
"Christmas is Coming" was written by a famous children's book author Edith Nesbit. It uses British English language to bring the feeling of charity to light during the holidays. The entire song is referred to as a clerihew. The end of the lines rhyme scheme is AABB creating the clerihew. The subject of the rhyme refers to the wealthy and the poor. The song also makes a reference if you have something
to give, please give, if not " God Bless You."
"Away in a Manger"
"Away in a Manger" is believed to be an American song that appeared on the scene in the nineteenth century. It was first thought to be German. After research, it is recognized as part of American culture. The subject of the song is about the little Lord Jesus. The singer of the song is a child asking for the Little Lord Jesus to look after them. It is a sweet melody. The song sounds very sweet when sung by a young child as the song lends itself to a young child's voice.
Jingle Bells
"Jingles Bells" is probably one of the most famous songs all around. The song was written by James Lord Pierpoint in the nineteenth century. It is sung in America every Christmas by millions of lovers of the song. Most of the time American children sing the first verse and the chorus. The song is much longer about 4 verses with the chorus in between. The song tells of a wonderful ride in an open sleigh pulled by a horse. The singer had been on his back in the snow and a man in this one horse open sleigh helped him with a ride. The sleigh and horse were adorned with bells. You can almost hear the bells ringing as the song is sung. The tune is easy to pick up. The words are also easy to learn and reproduce for even the most musically sheepish.
Holiday nursery songs are a pleasant addition to the holiday season. To teach your little ones these three fun holiday nursery rhymes is essential to holiday tradition. These songs teach children rhyming, singing, fun, and pleasant thoughts. It is fun to inspire children to participate in culture no matter where you are from. Take the time this holiday season to teach your children small little nursery rhymes. They will appreciate the time you take. You are also helping them form positive thoughts and feelings.