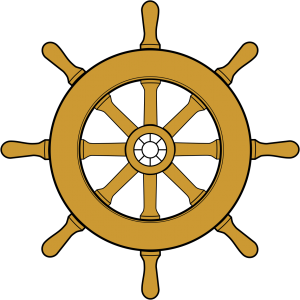 Making Bus Safety Fun with Wheels on the Bus
Riding the bus to school is a new phase in a child's life. It's part of growing older and learning new responsibilities. Every child needs to learn proper bus safety before they start to ride a bus on their own. It's part of your duty as a parent or educator to ensure your child understands bus safety guidelines to keep them aware. It helps to make bus safety education fun along the way to ensure your child remembers how to stay safe on a bus. You can use the rhyme Wheels on the Bus to start teaching your child bus safety. It will make the experience more fun for your child.
The History of the Bus Nursery Rhyme and Song
The bus nursery rhyme or song dates back to the year 1939. According to the Milton Bradley book American Childhood, the rhyme or song was written by Verna Hills. The nursery rhyme or song is considered a popular Western culture folk song in the United States, the United Kingdom, Australia, and Canada.
The Lyrics to the Nursery Rhyme
The song or rhyme was written with repetitive lyrics that make it easy to remember and to chant as a group. It was written similarly to the repetitive nature of 99 Bottles of Beer on the Wall, Here We Go Around the Mulberry Bush, and Buffalo Gals. The song can easily be remembered by children based on the repetition of the song. The various lyric variations can teach children how to get on and off of the bus as well. The first lines of the song are that the wheels go round and round. The second verse is the wipers on the bus go swish swish swish. The third verse states that the people go up and down off the bus. This can teach children about bus movement and about getting on and off the bus.
What Children Can Learn from the Bus Rhyme
Children can learn a few different important things with the rhyme. They can learn memorization and how to get on and off of a bus. The rhyme or song can be properly applied to education for children that are just entering school by teaching them bus safety tips. You can teach children various safety guidelines like how to properly get on and off of the bus, how to stand an appropriate distance from the bus before entering and exiting, and how to sit and wait for their right stop. Then you can incorporate lines from the song to make the learning experience a bit more fun and then sing the whole song together. Singing the song will also help a child memorize not only the nursery rhyme, but also will help them memorize the safety guidelines for riding on a bus.