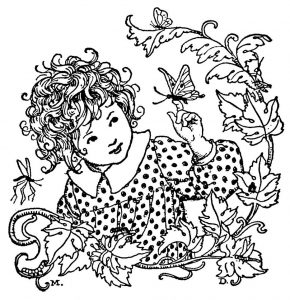 The Origins Of Nursery Rhymes
Nursery rhymes go back as far as the 16th century. For example, Sir Walter Scott is known for folk songs that has contributed to nursery rhymes. Nursery rhymes were created to teach children about themselves, how to connect with their peers, and about the world around them with many other benefits. In fact, nursery rhymes are children's literature in the form of song. You will find that most kids happily sing-a-long and adapt many skills along the way. Children's rhymes are most often times handed down to their children as a fun learning tool.
Where Did The Wheels On The Bus Originate
This popular rhyme was written by Vernal Hill in 1939. It is known to be a children's song that can last from 3 minutes to an hour. It's an American originated song that has become very popular to this day. However, the song is also popular in the United Kingdom, Australia, and Canada. Most of the time the song is used on trips to keep kids amused, but can be used at any time as an fun educational resource for children. It can be used by a single child or a group of children.
What Are The Benefits Of The Nursery Rhyme
You can use this particular rhyme to familiarize your child with rhythm and song. More importantly, your child can learn interpersonal skills. Did you know this song encourages socializing? Nursery rhymes encourages your child to participate and interact with others singing-a-long. More importantly, it teaches children language acquisition at an early age. When they sing-a-long with the song it teaches your child how to form their language skills. Children can also enhance their cognitive skills with the use of nursery rhymes.
Your child can learn motor skills by actively using their hands while they sing. Your child learns auditory skills by distinguishing different sounds with music at an early age. Kinetics is used by helping them learn from what they see. Surprisingly, your child learns how to role play based on how the rhyme is used by the children. They can familiarize themselves with the sounds around the words that are being used. Nursery rhymes also help your child connect with their peers and other children while they're using the rhyme. It can also help you determine, if your child is suffering from an intellectual disability like autism by being non-responsive.
Teachers can use this nursery rhyme as a source of fun, but also as a learning tool. The nursery rhyme children's song traces your child about the use of a bus. As a role play tool, teachers can wear a hat, use a circular object as a steering wheel, and encourage their class to join them on the bus. Teachers are encouraged to get all of the children to participate to encourage socialization. Nursery rhymes have long since been used in preschools as an educational tool for preschooler's. Learn more by going online for additional details about the benefits of rhymes for your child.